Super Pesto Kale/Kelp/Nettle seed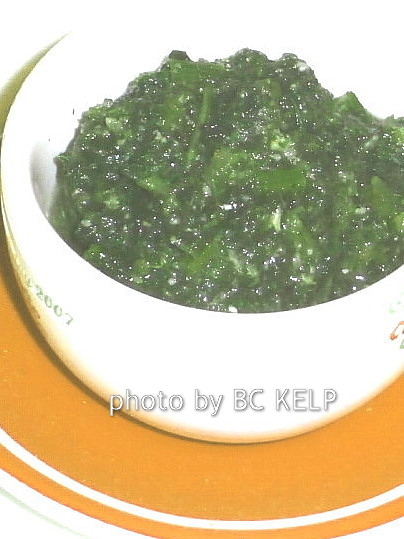 No need to cook greens. This is a very nutrient rich Pesto.

Full of Minerals and Vitamins.

5 cups chopped Kale (leave tough stem out)

1 and 1/2 cups chopped cilantro

Juice of 1 lemon or lime

2 tsp Kelp powder

1/4 teaspoon sea salt

2 tablespoons dry nettle seeds (grind to a coarse powder in coffee mill)

1 cup toasted pine nuts (toast in frying pan until very light brown)

2 cloves fresh garlic

1/2 cup grated parmesan cheese

3/4 cup olive oil.

Place all ingredients (except) olive oil in a food processor. Blend for 15 seconds or so and slowly add the oil. Blend until smooth.

Makes approximately 2 cups.

Store in refrigerator, will keep 5 days. Or freeze for latter.

Use Pesto on pasta, rice, salads, as a sandwich spread, pizza etc...

A super Nutri Food! Enjoy!